Free Download: A Travel Guide for Martial Artists & Adventure Travelers - China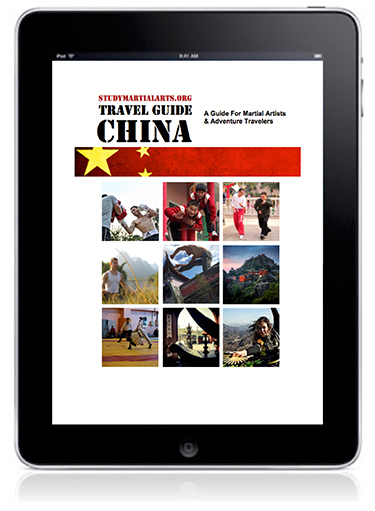 People who travel to China without downloading this travel guide are 138% more likely to be unprepared for the journey ahead. All right, so maybe we're exaggerating this point to grab your attention. However, the fact is that after you have read this guide you will know exactly what preparations are required before you begin your journey and also how you can deal with all that China has to offer.
This guide walks you through, the dreaded Chinese visa, what to pack, health and safety, money and banking, domestic travel, living in China, communications and much more.
You'll learn:
How to prepare in advance of your trip

How to keep you and your belongs safe

What you'll need to become an expert traveler

How to earn extra travel & training cash

Ways to save money
And here's your sneak peek into the actual travel guide: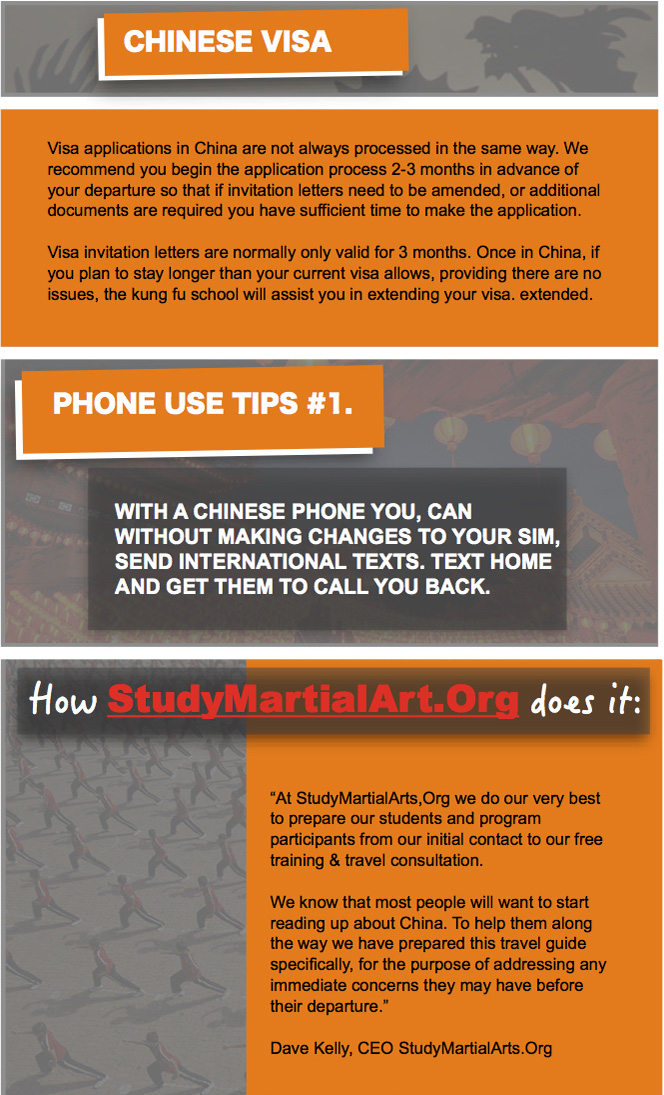 I want to request my Free Consultation!
StudyMartialArts.Org offers all its students and program participants a free independent travel and training consultation based on their specific requirements and training goals.
Book your free 30 minute travel and training consultation.
Connect to an experienced SMA advisor that will listen to your requirements and help connect you to the right school or master.
All our advisors are experienced martial arts and adventure travelers who have real knowledge of travel and training in Asia.
Choose a time to connect that works for you.