This is our guide to getting a Chinese VISA in Hong Kong or doing a VISA run (in the event that you have a multiple-entry VISA and need to leave China every thirty or sixty days) while spending the smallest possible amount of time and money. Read on and learn how to get your Chinese Visa in Hong Kong.
Do I need a visa for Hong Kong
Firstly you'll need to establish whether you need a visa to visit Hong Kong. American, Canadian, Australian or European (from E.U) don't need a VISA as long as you stay for less than 90 days (British people can stay 180 days). For all others click here. On your arrival your passport will be stamped VISA exemption along with details of how long you can stay without a visa.
Getting your Chinese Visa
There are two main ways that you can apply for your Chinese Visa in Hong Kong.
Using an agency
Applying yourself through the consular office
Using an agency
Usually an agent to get your visa is one of the most popular options for most martial arts students and adventure travellers. Using an agent takes away a bit of the uncertainty and is one of the most convenient options. Generally if during the last twelve months you have already obtained one or two Chinese VISAs in Hong Kong, it can be hard to get another without a legit invitation letter from a Chinese company.
In most cases it is fairly easy to get a 60 day tourist VISA (double entry, this means that you'll have to exit and reenter China after 30 days) or a multi-entry 6-12 month business VISA.
If you obtain a multi-entry business VISA of 90, 180 or 365 days, you'll have to exit China every 30, 60 or 90 days (according to the VISA you will get). It is more and more common now for citizens in the UK, USA, Canada to be given these visas easily on application in their home countries. This should be your preferred option as its normally very easy to get and cheap due to the new visa deals done between China and these countries.
Often applying for such business VISA's in Hong Kong with a duration of 90, 180 or 365 days, there is a requirement that you have had in the past an already approved visa application in your home country for this. Proof of this can be found in the form of a stamp from the Chinese immigration office in your passport.
Express services
Express visa services in Hong Kong normally take two working days (that is, 24 hours because in China, the day on which you apply is included in the working days). This should be taken into account when planning visa applications in Hong Kong.
In Hong Kong there are a number of Visa agents that you can choose from. However, since I have been in China (over 10 years now) my preferred option has always been Forever Bright. Rush services cost approx 750 HKD for a single entry L or M VISA and 850 HKD for a double entry L or M VISA (prices are 450 HKD and 550 HKD for the 4 days service, respectively). For full details of prices based on nationality click here.
You can visit there office by taking the subway to Tsim Sha Tsui East Station, leave through exit P2 turn left and walk North on Mody Road to the intersection at Science Museum Road. This will take about 10 minutes.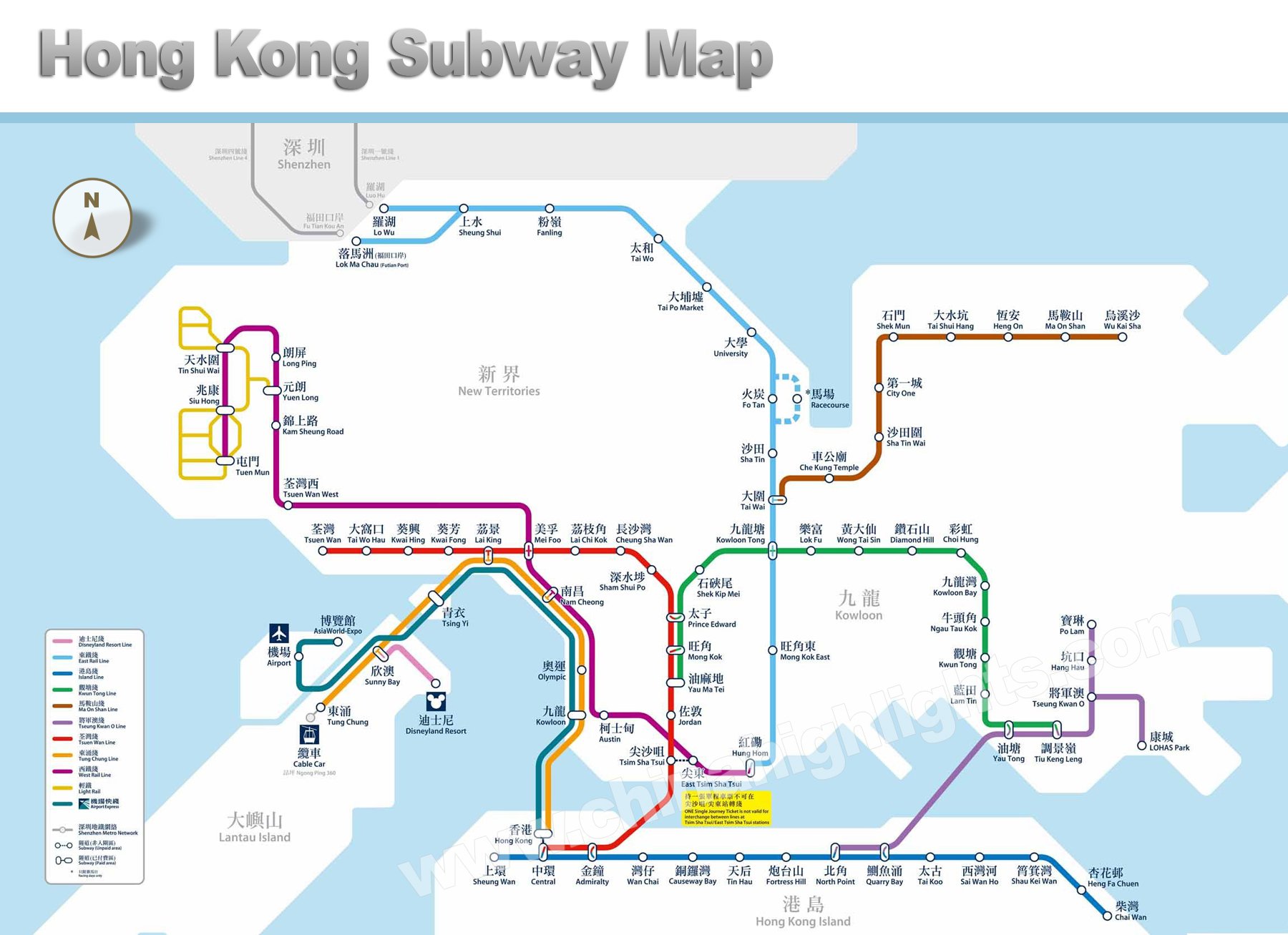 The Consular Office
This option for some reason has become even more complicated. Especially for certain nationalities unless you have a HK residents permit.
The Consular Office is located on the 7th Floor, Lower Block, of the China Resources Building
26 Harbour Road
Wanchai, Hong Kong Island.
If you wish to take the subway to the office you should get off at Wan Chai subway station.
To get a full break down on Visa charges when organised through the Consular Office visit this page. Using this method it will normally take three working days to get your VISA; and if you choose the express service two working days plus an additional cost of 200 HKD. The fast service is the rush service. If you pay an extra 300 HKD you can get your visa the next day. If you've no interest in hanging around Hong Kong or are on a strict budget the rush service is the best option. Eating out unless street food and hotels in Hong Kong are generally much more costly than Mainland China.
What do I need for my Visa?
The application form (no errors)
Photocopy of your passport.
Immigration slip (Visa exemption slip). This is given when you first arrive in HK don't loose it!!! You can't get another.
Copy of your round trip air ticket in English and Chinese
Copy of your Hotel Booking in China in English and Chinese with names of all the people that are applying for the visa visible.
If you don't have an exact itinerary covering your whole stay in China you are likely to be denied.
Those traveling with a child will be required to present a birth certificate in English and two copies of the parents passports.
Processing applications as with any China Visa either in Hong Kong or anywhere else for that matter is at the discretion of the office/officer processing the application along with any locally applied policy rules. This and the amount of documents required make apply this way more complicated than it should.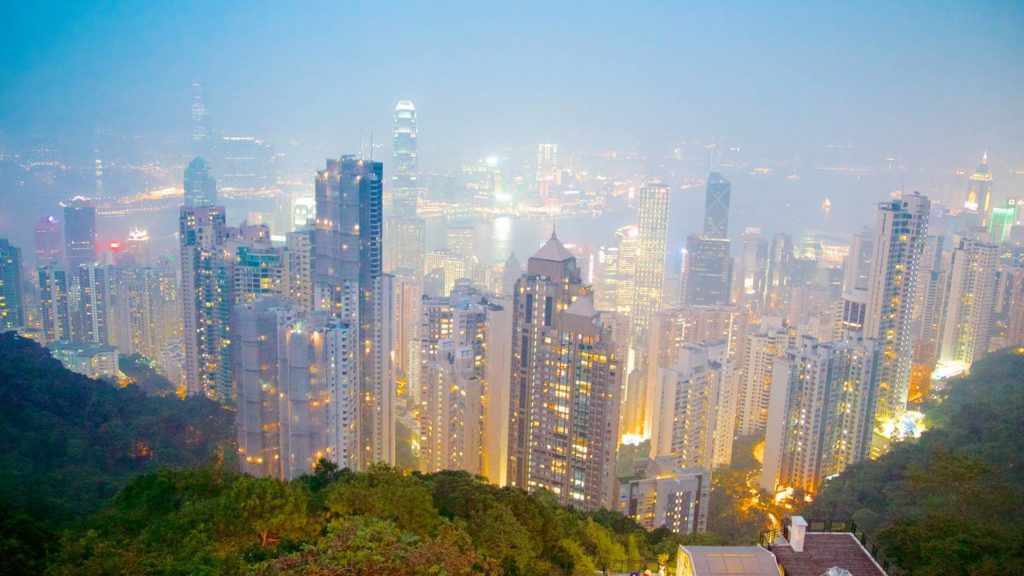 Getting to Hong Kong
Most people arrive in Hong Kong either by plane, train or through Shenzhen.  If you are coming internationally its most likely going to be a flight into Hong Kong International Airport. Followed by a  subway or a taxi trip to your hotel.
However, if you live in China and are traveling from one of the many kung fu schools and are coming to Hong Kong to renew your VISA or for a VISA run, you may want to consider taking a plane to Shenzhen, a Chinese city located just across the Hong Kong S.A.R. border because flights can be much cheaper this way.
For Cheap flights both internationally and locally Ctrip, elong and Student Universe are worth a look.
Once you get to Shenzhen, take line 1 of the subway from the airport to Luo Hu station. Luo Hu station is located on the border with Hong Kong S.A.R. It takes around 90 minutes, as you have to cross all of Shenzhen. Here is a great article for those looking for the easiest routes in and out of Shenzhen.
Once across the boarder you can take the Hong Kong subway to the city centre. This normally takes just under an hour and costs approx 80 HKD.
Another option is the bus that departs from the arrivals floor at Shenzhen airport and arrives at Tsim Sha Tsui Station, which is in Kowloon close to Hong Kong island, this takes about 90 minutes.
Hong Kong by train
The other possibility is to take a train from any Chinese city to Shenzhen and then cross the border at Luo Hu.