In this article I will share with you a list of full-time Martial Arts School Reviews with you. The purpose of this is so that you can easily compare and contrast Martial arts schools based on what they offer, the training available, actual student reviews, and of course our independent assessment of the school. Over the years I've worked hard to detangle the pricing structures and jargon of each school so that when presented on our site its easy to understand.
Below you'll find some schools we work with that have the most student reviews. I want you to get a good feel for not only each school but what you're getting yourself into. Please note however, that after 5 page views of the SMA site you will be asked to login or sign up. This easy to do and we won't spam you so don't panic. If you find the site useful we'd love to hear from you.
For more information on any of the schools just contact me at david@studymartialarts.org and I will arrange a consultation and respond to your questions on schools, training and travel etc. Its all free and there's no obligation.However, in order to keep the service free I will ask that you make your booking through me.
Recently I've been getting a lot of inquires and need to put students who book through us first. I will do my best to help but answering emails takes time. To date all who have booked through me have been very positive. You will get the full weight of StudyMartialArts.Org behind you. This affords you extra protection should things go wrong. It also means schools are less likely to bullshit you or rip you off than if you go it alone.
And Oh yeah!
Did I mention the free stuff?
When you do book through StudyMartialArts.Org you'll also get everything below.
Free Stuff
Special offers and selected discounts
Free language learning materials
Free martial arts materials
Travel resources and guides
Support and assistance throughout your experience
No BS information
Martial Arts School Reviews
These schools have either been reviewed by SMA students directly or have been sourced to provide site users like yourself with more information to go on. When you visit the main site you can search through our comprehensive list for all the schools, and masters we currently work with.
Tianmeng Shaolin Kung Fu School – China
Tianmeng Shaolin Kung Fu Academy primarily focuses on teaching the traditional Meihua Quan (Plum Blossm Fist) which has both internal and external elements. In addition to Meihua Quan, Shaolin Kung Fu, Qigong, Qin Na, Tai Chi, Xingyi, Bagua, are also taught here. The school itself is relatively new and it has all the facilities that students will require to build a solid foundation in Martial Arts or reach higher levels. The school is unique for Meihua poles and Meihua training methods. These are designed to impove balance, internal power and footwork in a very short time.
Master Chen Fusheng's  Martial Arts Academy – China
Master Chen Fusheng's Martial Arts Academy is located in Lixian Zhen, Daxing District of Beijing. Here you will learn traditional Bagua, Bajiquan, Pigua, Qi gong, Tai Chi, Tong Bei, Gong Li, Xi Yang Zheng, Hei Hu, Xingyi and Praying Mantis. Master Chen will teach you the best aspects of each of these styles for combat as well as his own Qi gong and fighting style Ba Ji Zhan Dao this is translated as Baji Battle Way. Master Chen has a vast wealth of knowledge in traditional martial arts and also in martial, healing and longevity qigong.
Rising Dragon Martial Arts School – China
Rising Dragon Martial Arts School is location in Yongping county in Southern Yunnan Province. Yongping County is a very mountainous region which borders Myanmar, Laos, and Vietnam and has an average altitude of 1980m. YongPing has a population of around 170,000. and is located roughly in between the two Cities Dali and BaoShan, which are both no more than an hour's drive away. The area is steeped in history with numerious temples, senic areas, mountains, lakes and even natural hot springs to visit.
Kunyu Mountain Shaolin Kung Fu School – China
Kunyu Mountain Shaolin Martial Arts Academy is a popular and long running International Kung Fu Schools in Shandong Province. Located in a beautiful rural setting on the edge of the Kunyu Shan National Park the school offers students of all abilities the chance to learn Shaolin Kung Fu, Taichi, Qigong, Wing Chun, Xingyi, Bagua, Baji, Northern Praying Mantis and Sanda.
Kunlun International Martial Arts School – China
Kunlun International Martial Arts School is a traditional Chinese kung fu school in rural Yantai. The school adjoins and uses the facilities of an ex-military base so as a result has excellent facilities. The school employes translators and has support staff in Yantai City. The School specialises in Seven Star Praying Mantis Boxing, Plum Blossom Praying Mantis Boxing, and Throwing Hand Praying Mantis Boxing as well as traditional Shaolin Kung Fu, Qi Gong and internal styles such as Bagua, Chen Style, Tai Chi and Xing Yi.
Wudang Hongdao Kung Fu School – China
Wudang Hongdao Kung Fu School's lineage comes from the Xuan Wu Sect of Daoism and is located near Zhong Guan Temple on Wudang Shan. Situated on the Mountain and with training taking place in and around the temple. The school offers a unique experience and the chance to study martial arts as well as study the healing arts of internal alchemy, qigong on herbal studies. Students should have some level of Chinese and knowledge of TCM to get the most out of their healing arts studies. Part of their studies will involve finding and identifying various mountain herbs for the Zhong Guan Temples daoist monks as well as learning about their uses.
Lion Muay Thai Camp – Thailand
Lion Muay Thai is Phuket's fastest growing Muay Thai camp offering students an opportunity to learn a new martial art, get fit and have fun in the paradise island of Phuket. Nestled amongst lush greenery in an area called Rawai the camp offers seclusion without being too far away from the local amenities. Students who attend this school include seasoned fighters and beginners. This is because the gym caters to every need. As a result students may get a chance to train alongside or rub shoulders with world champion fighters who appear on international fight shows and work with some of the best trainers in Thailand.
Kung Fu School, China – China
The Kung fu School, China offers Sanda, Shaolin Kung fu and Taichi quan intensive martial arts training. All this is provided by an equally intensive master. Master Wang Xinglong is a 32nd generation disciple of the Shaolin Temple. At the age of 12, he joined the Shaolin Temple and studied traditional Shaolin martial arts under the 31st generation disciple, Master Shi DeQian. At the school students should expect to train 8 hours each day, five days per week. All skill levels are welcome at the school and each student gets personalised training where Master Wang Xinglong considers your skills, strengths weaknesses, preferences and goals. Progress is solely determined by the effort you put in and your ability to learn and practice the skills.
Maling Shaolin Kung Fu School – China
The Maling Shaolin Kung Fu Academy is located in Xingyi City in Norther Jiangsu Province. Headmaster Bao founded the school recently, having previously been training international students at other academies. He has set up a fantastic place to train and live, where students can learn 7 different styles of Chinese martial arts. The main style is of course, Shaolin Kung Fu, although you can also learn Baji Quan, Tai Chi, Xingyi, Qigong, Sanda (Chinese kickboxing) and Bagua.

Yangshuo Taichi School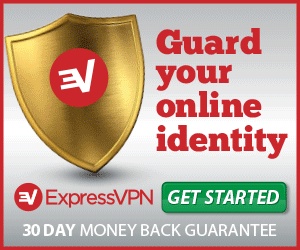 – China
Yangshuo Taichi School was the first registered International Taichi and Kung fu training School in Yangshuo. The school is located in a tranquil and truely stunning location a bike ride from Yangshou. The school headmaster, Master Huang is a National Taichi Champion who is enthusiastic and dedicated to teaching Taichi as a martial art, as a healing art and also a philosophy.
Qufu Shaolin Kung Fu School – China
Qufu Shaolin Kung Fu School is a medium sized Shaolin Kung Fu school that has a freindly and welcoming feel. A perfect alternative to the often overly busy and inpersonal Shaolin Kung Fu Schools located in and around Dengfeng. This school is located on the outskirts of Qufu City, the birth place of Confucius and was founded in 2008 by 34th Generation Shaolin Warrior Monk Master Shi Yan Jia. Although the school is not located in and around Dengfeng it is one of only a few that have been given the seal of approval by the venerable Shi Yong Xin Head Abbot of the Songshan Shaolin Temple in Henan. This is a direct result of the Schools links to the Shaolin Temple's Warrior Monk demonstration team.
Songshan Shaolin Traditional Wushu Academy – China
Songshan Shaolin Traditional Wushu Academy is located inside the Original Shaolin Temple in Henan Province. The Shaolin Temple is was included in the UNESCO's World Cultural and Natural Heritage List in 2010. And training at this school will uniquely allow you access to this amazing iconic cultural site. Indeed the training grounds of the school are located in areas where Temple monks train regularly.
Yuntai Mountain International Cultural and Martial Arts School  – China
The Yuntai Mountain International Culture and Martial Arts School was founded by Shi Yan Lin, a vastly experienced Shaolin Kung Fu master who teaches both Chinese and international students. The Martial Arts training at the school will primarily focus on the various Shaolin fists and weapons as well as Sanda and Taichi. In addition to the Martial Arts training the school also offers students the opportunity to study Chinese in combination with their martial arts training. The school itself is located in the famous Yuntai geological park, which attracts thousands of tourists every year. This area is widely regarded as one of the most beautiful place in Henan Province.
Zen Martial Arts Training – Senegal
Zen Martial Training is located in Les Mamelles. The school offers authentic Chinese traditional martial arts with traditional Asian healing arts along with the combat sport of Taekwondo. The head instructor of the school has over 20 years of experinece in competitive martial arts and has lived and studied martial arts in China for over 6 years. The Head instructor of the school speaks, Chinese, English, Spanish & French and is certified as a Yue Jia Quan Master, has a 5th degree belt in Mantis Fist, 3rd Dan in Taekwondo and is certified in acupunture and herbalist.