This week the 19 year ban on MMA in New York was lifted. MMA, mainstream in the Big Apple.
For the sport it has been a long process in bringing MMA to the mainstream. The ball really started to get rolling in the modern era with Rorion Gracies $100,000 dollar challenge to all comers in Vale Tudo style matches. When Art Davie and Bob Meyrowitz created 'The Ultimate Fighting Championship' for pay-per-view TV the UFC became a success almost overnight. 'Although the tag line "There are no rules!" and the brutality of the sport drummed up a lot of interest, it also drew a lot of criticism. In many states it was eventually outlawed and dropped from most cable networks' (www.ockickboxing.com).
Zuffa LLC recognised the potential of the sport and set into motion plans to sanitise the rules in order to secure athletic commissions approval. Zuffa LLC ended up buying the UFC for $2,000,000 and secured Nevada Athletic Commission sanctioning in 2001 and were back on pay-per-view television.
The fastest growing sport in America
MMA is now thee fastest growing sport in America and eventually and firmly in mainstream. UFC revenues are at an all time high. It seems strange to me that it has taken so long for the ban on MMA events in New York to be lifted. Especially when you consider the UFC's pay-per-view revenue exceeds that of Pro Boxing and the WWE. The acquisition of Pride FC and the WEC transformed the UFC making it the largest MMA organisation in the world.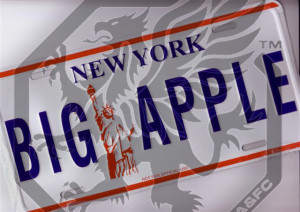 The popularity of the sport and its money making potential cannot be ignored. During the New York Assembly vote there was overwhelming support to legalise the sport after a 19 year ban. The final vote 113-25 in favour.
Those against legalisation based their objections on moral concerns from minor to the completely absurd. Assembly members sited fears of corruption, the perceived negative impact it could have on woman and children, to idiotic view that sex offenders might take advantage of the sport. 'Assemblyman Daniel O'Donnell even likened the sport to gay porn, while Charles Barron compared MMA to slavery where men were "thrown in a cage." Another politician claimed that MMA consisted of bare-knuckle fighting' (Michael Hutchinson).
So what does legalisation mean for the sport?
Well, it means that the New York Athletic Commission will now have jurisdiction over all combat sports, including MMA. All combat sports in the state will be required to pay an 8.5% tax on gate and an a 3% tax on broadcasting rights sold. (Source: Jim Genia) Mo money!
And for the fans?
We hope, top quality fights hosted in some of the best and biggest venues in New York!