So you've decided to study martial arts in China. You're ready to begin your journey. This guide to learning kung fu in China will help you get started.
Step 1. Picking the Right School
It may seem obvious but the first step should be choosing the right school to suit your aims and objectives. StudyMartialArts.Org specialises in not only offering independent advice but provides a free live consultation.
Step 2. Getting your Visa for China
Before you can enter the Chinese Mainland you will need a visa. This can be applied for visa in your home country or abroad. When those wanting to learn kung fu in China for less than 6 months wish to apply for a visa its recommended that they apply for either a Business or Tourist visa. These are the easiest to apply for with least complications. If you have very little time to apply for your visa this is the best option.
For long term students the best option is normally to apply for an X2 student visa for a max of 6 months. For more than 6 months study, most schools will help you to renew your visa to cover all your study period. However, it is best to check with one of our representatives. They can then discuss your planned duration with the school/ schools to ensure they are actually able to help you extend your visa. Too often schools tell students that don't use our service that they can extend visas when they actually can not.
In order to get your visa we will help prepare an Invitation Letter from your chosen school. This will then be email to you. It will be important to print this out in colour at the highest quality to avoid unnecessary delays through the visa agent or embassy. Please check in advance if you require an original letter. Sending an original letter will have an additional fee and takes time.  Express delivery normally costs approximately $50 and takes 5-10 days. Normal delivery costs less but may take a month or more and is less secure. We always recommend express signed delivery to be on the safe side.
For the exact details on visa applications by country visit www.visaforchina.org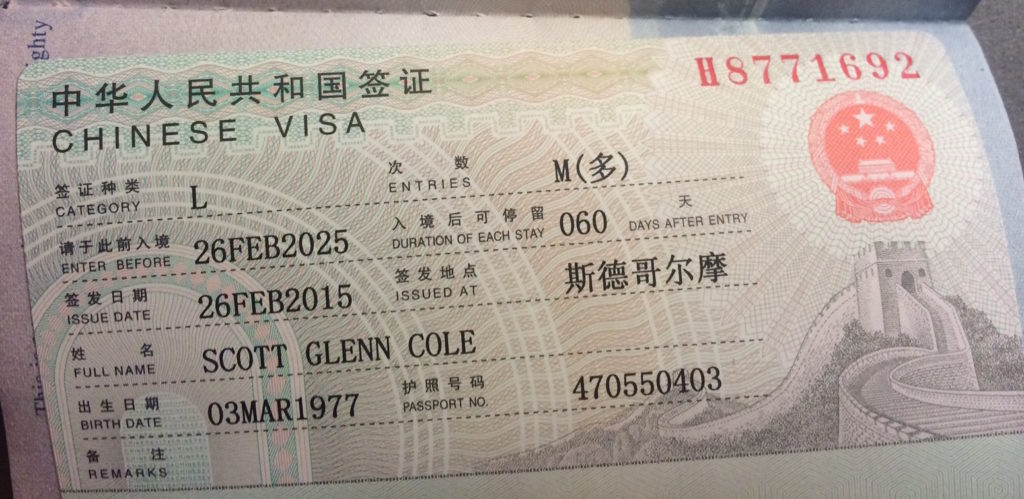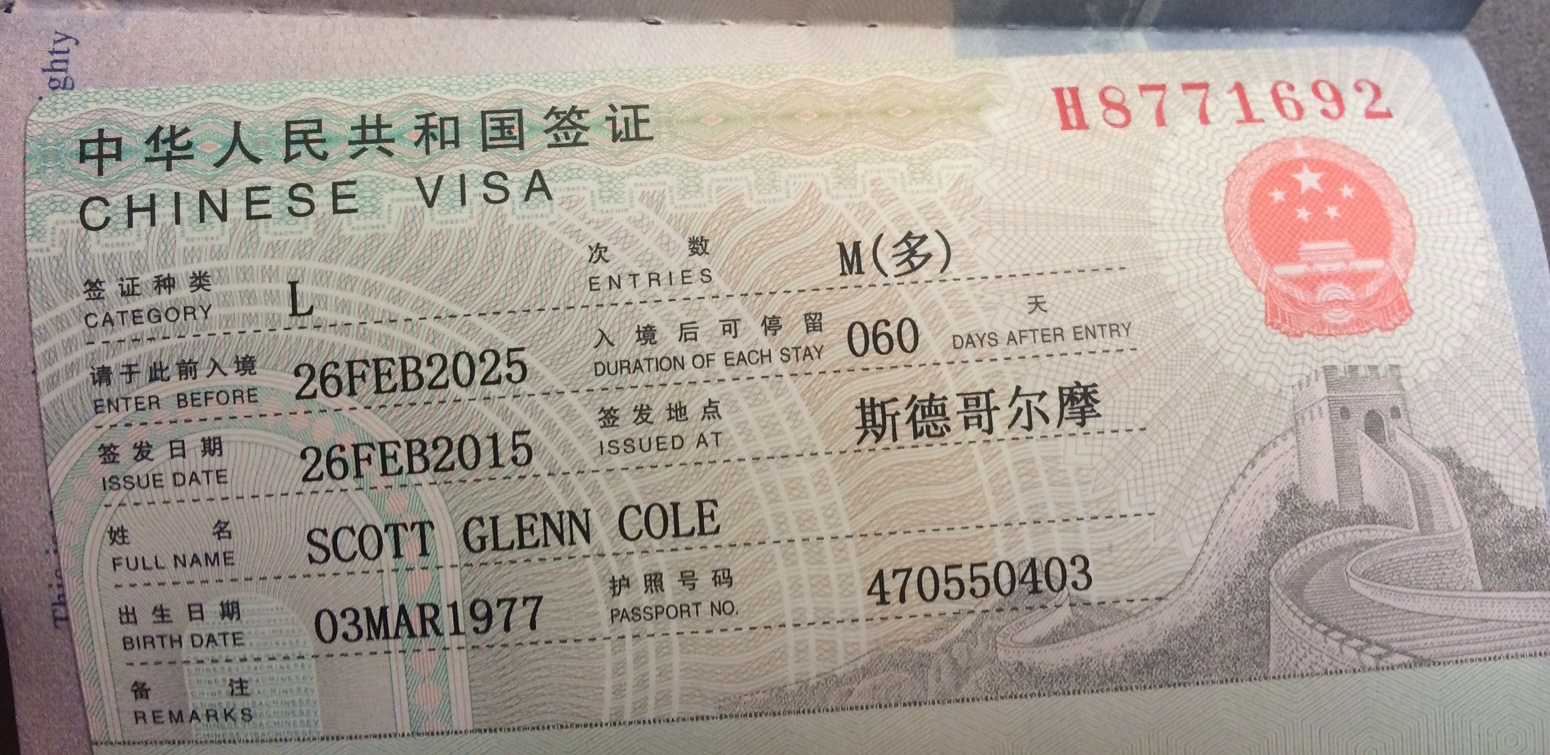 Step 3. Getting there
Most students choose to fly into either Shanghai or Beijing then travel onto their chosen school. Students who wish to travel through Beijing and book their training through StudyMartialArts.Org are given reduced rates at Niu B&B. These discounts are only given to students who book their training through www.StudyMartialArts.Org.
Most schools offer pick ups from local airports, train stations or bus stations. Depending on the distance and the school these are either free or have a small charge. Pick up on the way to schools is the easiest option for those not already accustomed to travelling in China. It will however, be important to connect to your SMA representative in advance. It would not be the first time schools have forgot to pick up students. Indeed we get contact multiple times each year to assist stranded students who went direct to schools without using our services. Better book through us as we have in place a system that is ensures successful pick up provided the students follow our instructions.
Please note: that for most schools same day pick up is only available between 6-10pm. For internal and external flights visit www.ctrip.com and www.elong.com.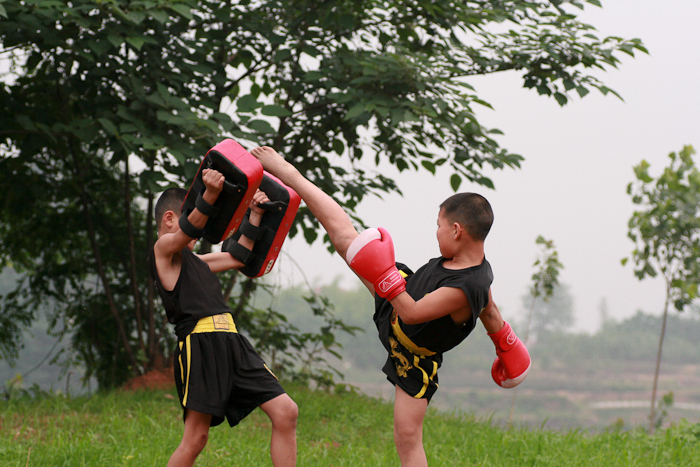 Step 4. Training before arrival
Many students contact us about training in advance of their journey to China. They express interest in both physical training and language learning. To that end once you book your place through us we will send you access to our Welcome pack full of language learning and training material. Language learning, stretching, jogging, hiking, swimming, core and strength training as well as meditation are all things you can incorporate into your life before you arrive. Particularly for the Shaolin schools flexibility training is a must important. Therefore Yoga or stretching classes will be of great benefit. If before you arrive and you have not done any physical activity, you should expect to progress slowly initially, muscle pain and fatigue are unavoidable. It is important to listen to your body and not push too hard in order to avoid unnecessary injury. Much of the training can be archaic. Masters tend to teach how they where taught. This is not always the best method for those who are new to such training.
Step 5. Travel Insurance
When traveling to China to Learn Kung Fu there will be risks. Arriving in good health and or disclosing honestly any physical or mental issues you might be facing is a must. Depending on your age it may also be advisable to consult your doctor. Generally China is safe but accidents can happen and expensive travel items can be lost or stolen. Therefore buying the right insurance whether it covers you for training and travel or simply travel is something you'll want to get right. Having no cover is a risk not worth taking. To that end we have partnered up with World Nomads. In our ten years helping students they have been consistently the best insurance provider offering coverage for non-contact martial arts and travel.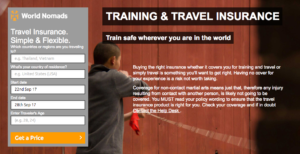 The General rule of thumb
Never drink the water from the tap. Therefore budgeting to buy drinking water for the duration of your stay. Luckily this is very cheap. The cheapest option is getting a large bottle and a water dispenser.
When it comes to Chinese food. It can be some of the best. You won't want to miss out on good BBQ (Chuan). However, you'll need to use some common sense. Hygiene in China can be particularly questionable, whether we are talking about street vendors, restaurants or even hotels. Bring diarrhoea  tablets and chew on some garlic regularly to help with stomach rot. I won't advise you not to completely stay away from street food as it can be some of the cheapest and most delicious you'll experience. Lets just say eat at your own risk.
Avoid strays animals as the could have rabies.
And when it comes to trying acupuncture. Don't share needles. I'd recommend buying your own and keeping them clean and safe.
Finally both males and females should follow the lyrics of Dr Dre and ensure they bag it up. Sexual health is important whether at home or abroad, practicing safe sex is a must.
Medicine to bring with you
Anti diarrhoea medicine
Ibuprofen or pain relievers for headache, toothache, muscular, cold, menstrual cramps and fever
Mosquito repellent
Any other medicine that you require (I recommend bringing enough to cover the full duration of your stay)
Step 6. Money & Banking
Before you leave for China it will be important that you inform your bank so that your cards are not stopped when you withdraw money abroad. Additionally it is also a good idea to check with your own bank which banks you can use, what charges to expect and also how much you can withdraw in a day. Generally most ATM's at Bank of China will be useable. Other banks you can try are the China Construction Bank, ICBS, Bank of Communications, Agricultural Bank of China. Most cards will only allow you to withdraw at the most 5000 RMB and some only 2500 RMB. It is important that you know this in advance if you have planned to pay your tuition fees like this. If you stay at a Kung Fu schools that is remote getting to a local bank might be a time consuming or costly if you have to pay for taxis. Please check with your SMA advisor in advance if you feel this will be important.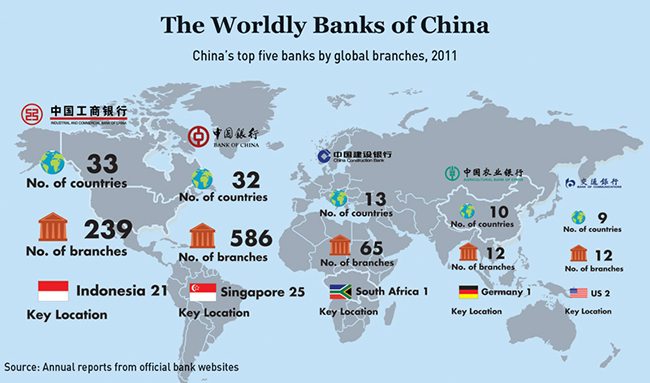 Those staying in China longer that 6 months are advised to open a Bank account while in China. Opening a bank account will allow you to link it to your WeChat account. Once you do this you will be able to transfer money, pay for things in shops and online all through WeChat wallet. As a rule opening a bank account will save you a lot of time and you'll be able to receive money much more easily. Having a parent or guardian as the second person on the card is also an option to consider.
For short term students who prefer to pay the school in cash rather than through a bank transfer. You must make sure the notes are in good condition if not banks are likely to refuse to exchange them for you.
Note for US students:  Be aware that old $100 USD notes cannot be exchanged anymore in China. All payments must be made in new USD notes. 
To learn more about opening a bank account and how to get the most out of your money like a pro. Check out our Guide to Money and Banking in China.
Step 7. Calling home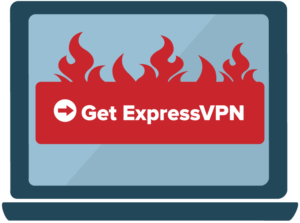 Communicating with lived ones at home while your in China is easy by phone or internet. Buying a local sim card as well as having smart phone apps such as wechat, whatsapp and skype installed make this easy providing you have a good internet or mobile connection. Cheap sim cards cannot be used to call abroad but you can text and get parents to call you back or be online.
In China the internet is more like an intra-net without a good vpn. Without a VPN you will not be able to use google, gmail, youtube, facebook or any other social media. Here is an article you should read on VPN services and how you can get one. Best to do this and instal it in advance of arrival or you are unlikely to be able to access the VPN sites.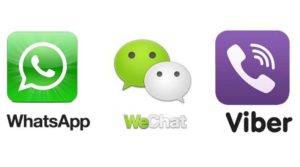 Step 8. Staying Safe
For the most part the first tier cities in China are very safe. However, the second and third tier cities can be more rough around the edges with greater friction between locals and foreigners. You must obey Chinese Law and listen to the advice given to you by the school in which you train. Alcohol is widely available and cheap. Drugs can also be purchased if sought out but you must remember the reason why you are in China training martial arts. Additionally China has a very strict no drugs policy as do the kung fu schools. Use common sense and keep your travel documents and valuables safe.
None of the schools or academies allow outside people to enter the premises for safety reasons unless visiting friends or family that have been pre agreed in advance. I advise all students to make an effort and learn about customs and culture of China. To be culturally sensitive and respectful.
Step 9. Clothing
Many Kung fu schools in China require students to purchase uniforms. Some will have both winter and summer uniforms. These cost from 150 RMB to 300+ RMB. Additionally many also will sell you the traditional kung fu shoes for an additional cost 25 to 30 RMB (depending on the size of your foot).
When you book your kung fu training in China through StudyMartialArts.Org we will assist you purchase training clothes, training equipment and supplements as part of the service.  We can arrange for these to be delivered to your school. For further information on this service you can check out our shop or email us with your purchase requests.
In terms of the type of clothing to bring?
This will depend on where you choose to train. The majority of schools in the north of China have warm summers and very cold winters. Those in the south can expect mild winters and humid and hot summers. For further information on the weather in China.
"Download our full FREE Travel Guide covering all you need to know about travel and training in China with full details on banking, vaccinations, money and travel."